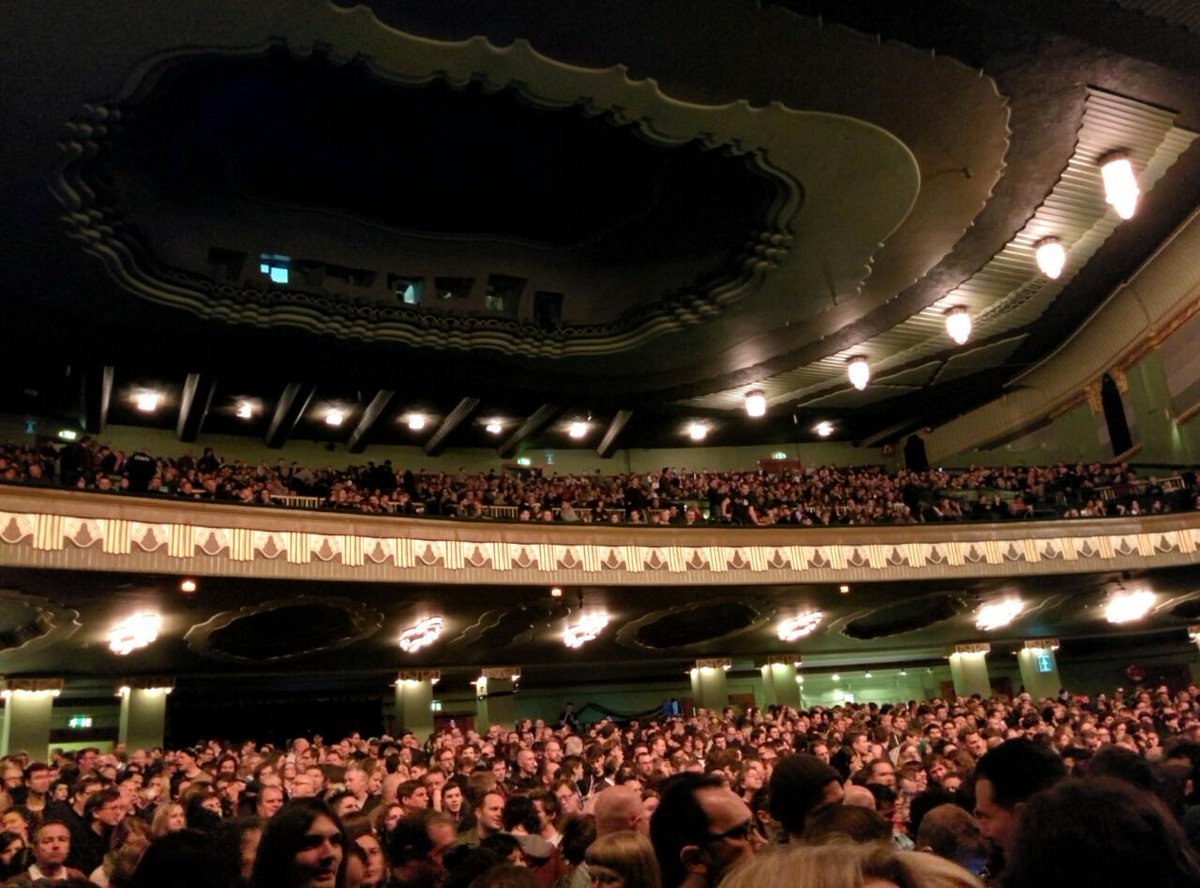 (Panorámica del emblemático teatro Hammersmith antes del comienzo del 2º show consecutivo de The Cure. Cortesía de @Nemi)
Por segundo día consecutivo, The Cure volvió a pisar el escenario del Hammersmith Eventim Apollo londinense con el cartel de "sold out" vendido desde mucho antes de tal magno acontecimiento.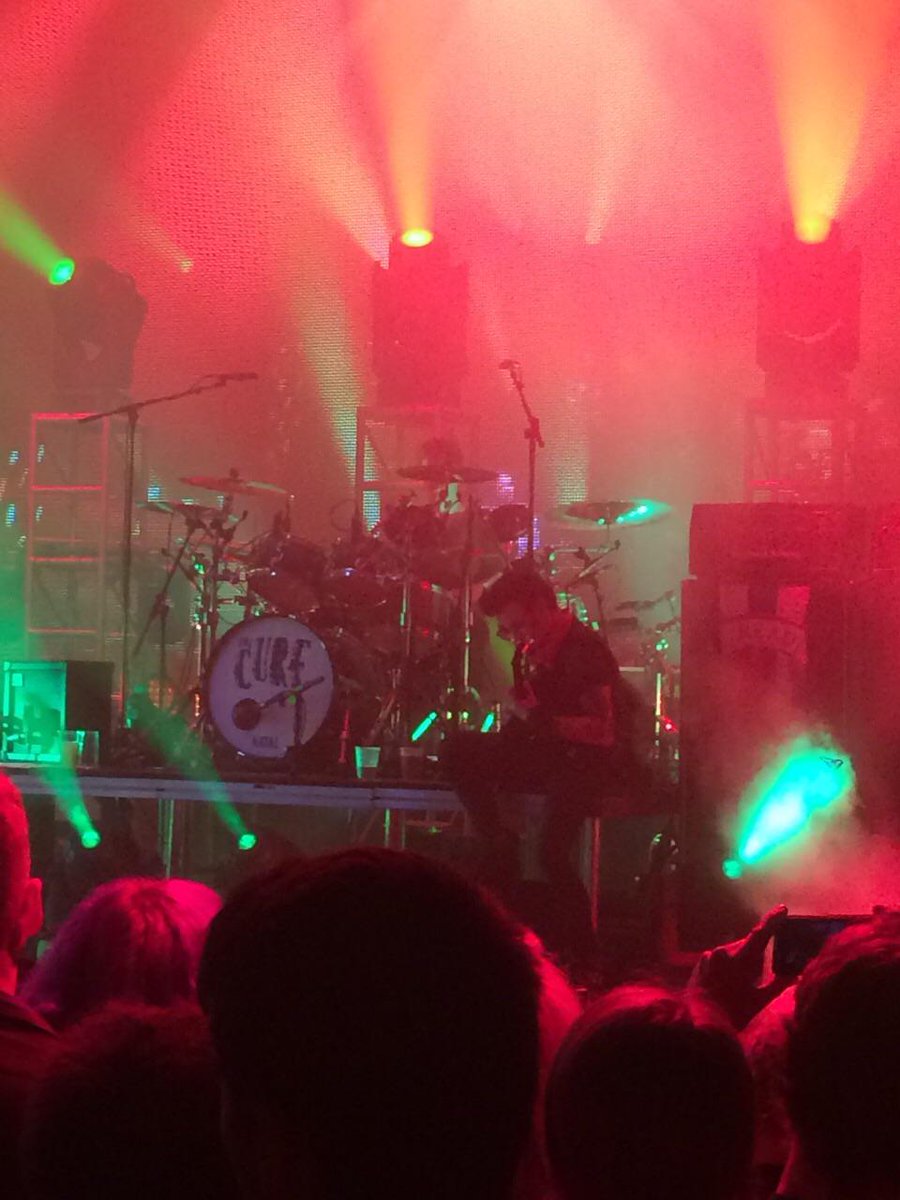 (Simon Gallup sentado interpretando la canción "The Top". Cortesía de Perfect.Murder)
Un nuevo concierto, cuarenta canciones y un setlist contundente donde, en comparación con el primer show, el legendario grupo británico introdujo las canciones "Push", "InBetween Days" y "Fascination Street".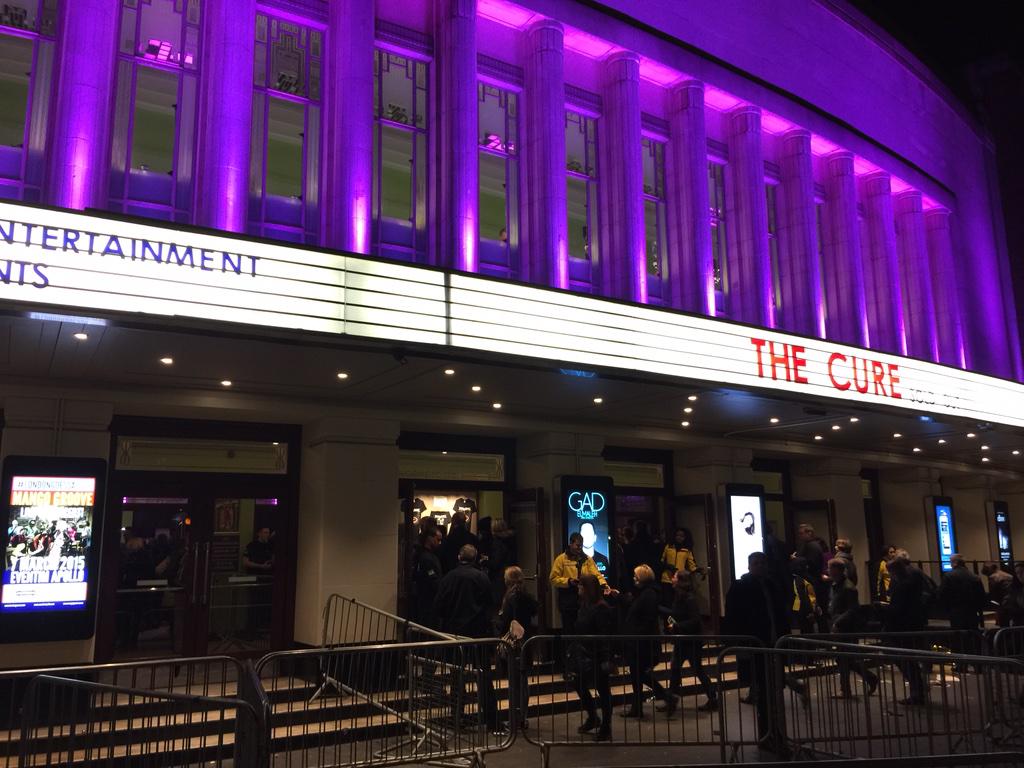 (El Hammersmith Eventim Apollo antes del concierto. Cortesía de @liqueurband)
Este fue el Setlist interpretado por The Cure durante su segunda noche consecutiva en el Hammersmith Eventim Apollo (22.12.14):
SETLIST: Shake Dog Shake, Piggy in the Mirror, A Night Like This, Push, Inbetween Days, Just Like Heaven, Bananafishbones, The Caterpillar, The Walk,A Man Inside My Mouth,Wailing Wall, Three Imaginary Boys, Never Enough, Wrong Number, Birdmad Girl, Lovesong, Like Cockatoos, From the Edge of the Deep Green Sea, Kyoto Song, alt.end, Want, The Hungry Ghost, One Hundred Years, Give Me It, The Top
BIS 1
: The Empty World, Charlotte Sometimes, Primary
BIS 2
: M, Play for Today, A Forest
BIS 3
: Pictures of You, Lullaby, Fascination Street
BIS 4
: Dressing Up, The Lovecats, Close to Me, Why Can't i Be You, Boys Don't Cry, Hey You !!!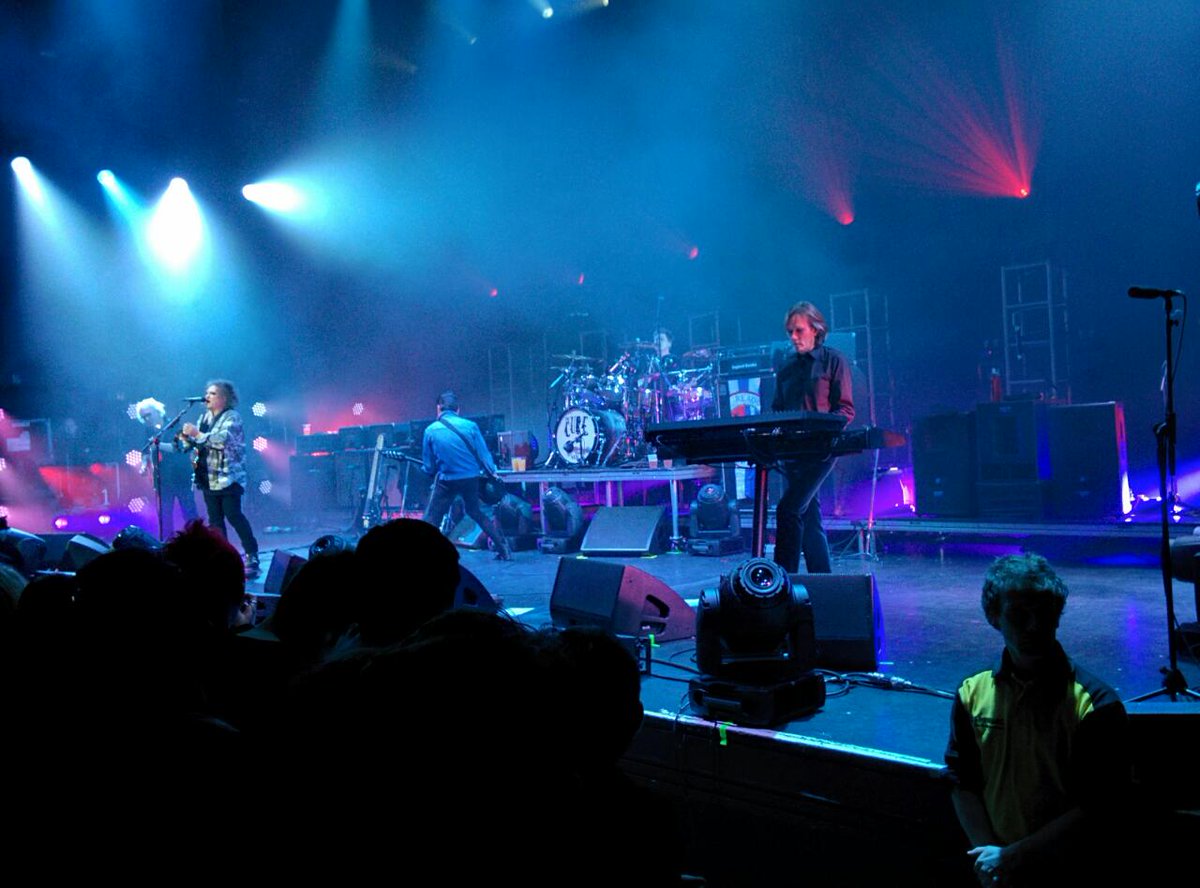 (The Cure sobre el escenario del Hammersmith londinense. Cortesía de @Nemi)
Recuerda que puedes encontrar completa información sobre este segundo show navideño de The Cure: Setlists, Vídeos, Audios, Fotografías, Críticas y Crónicas (también de nuestros compañeros hispaCurados desplazados) en la Página Oficial de HispaCure en Facebook:
https://www.facebook.com/groups/10641696704/
Twitter de nuestro colectivo (@hispacure):
http://twitter.com/#!/hispacure
Y en el Foro Oficial de hispaCure: