Tuesday, May 26th, 2015

(A la Venta el 15 de Junio de 2015 en una edición limitada de 7″ y descarga digital)
Mientras esperamos noticias sobre el anunciado nuevo álbum de The Cure, Robert Smith, legendario líder de la emblemática formación británica, nos acaba de sorprender con una nueva colaboración en forma de la maravillosa y emotiva interpretación que ha realizado de la canción "There's a Girl in The Corner" del grupo escocés "The Twilight Sad".
La versión saldrá a la venta el próximo 15 de Junio de 2015 en una tirada limitada y especial de 7″, así como en descarga digital a través de internet.

(Portada del doble single "It Was Never The Same" / "There's a Girl in The Corner" de The Twilight Sad con la colaboración de Robert Smith)
Una cover que formará parte, como Cara B, del sencillo "It Never Was The Same" perteneciente al álbum "Nobody Wants to be Here and Nobody Wants to Leave" (2014) de "The Twilight Sad".
Puedes hacer tu pedido en:
http://www.roughtrade.com/albums/93947
https://www.musicglue.com/the-twilight-sad-1/products/pre-order-7-vinyl—it-never-was-the-same–theres-a-girl-in-the-corner-robert-smith-cover/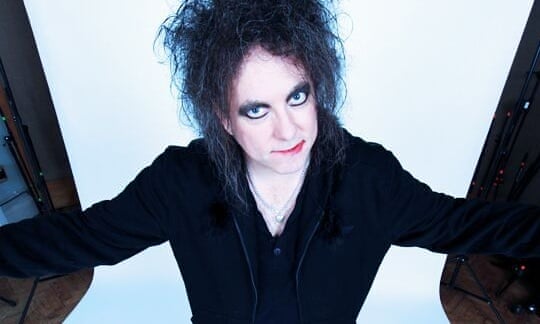 (Robert Smith tramando nuevos proyectos en pleno 2015. Fotografía cortesía de Andy Vella)
Una colaboración sorpresa casi tan grande como la que se llevaron los mismos "The Twilight Sad" cuando, a través de sus amigos y compatiotras de Mogwai (viejos conocidos de The Cure), se enteraron de que el mismísimo Robert Smith (vía Email), había comentado ser seguidor de la nueva formación escocesa y de su sonido. Impactados por la noticia, decidieron hacer llegar una copia del álbum "Nobody Wants to be Here and Nobody Wants to Leave" a Robert Smith y proponerle una posible colaboración. Un tiempo más tarde, Smith contestó diciendo que el álbum era "maravilloso" y que le gustaría hacer una cover de la canción que abría el LP "There's a Girl in The Corner". Un sueño hecho realidad para "The Twilight Sad" que ve como su héroe de adolescencia decide versionear su obra y, lo que quizá es más importante, darles notoriedad a nivel mundial.
Letra:
You're not coming back
You're not coming back from there
She's not coming back
She's not coming back from there
There's a girl in the corner
And she's crying for you
Gonna die for you
She's not coming back
She's not coming back from there
And you're not coming back
And you're not coming back again
You said you'd leave me and I will forget
I'm more than one and I see how it fights
You thought you love me but you just forget
You rolled in on but not too far
And you're not coming back
And you're not coming back from there
To all the boys you knew,
They don't belong outside, outside,
Outside, outside, outside
She's not coming back
And she's not coming back again
You say you feel it too much
You say you feel it too much
She's not coming back
She's not coming back
She's not coming back
And she's not coming back for me…
Esperamos tus comentarios en la Página Oficial de HispaCure en Facebook:
https://www.facebook.com/groups/10641696704/
Twitter de nuestro colectivo (@hispacure):
http://twitter.com/#!/hispacure
Y en el Foro Oficial de hispaCure: