Thursday, December 24th, 2009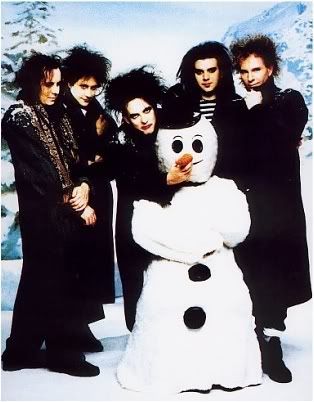 Desde hispaCure os deseamos unas felices fiestas navideñas y una feliz entrada de año a todos los miembros de nuestro colectivo.
Os recordamos que este 2010, será el año de nuestro 6º Aniversario y para celebrarlo, estamos organizando una Gran Fiesta Homenaje a The Cure a la que acudirán Fans procedentes de todos los rincones de España y que no te debes perder.
De momento y, para que vayas planificando el viaje, ya podemos confirmar que la Fiesta tendrá lugar el próximo Sábado 17 de Abril de 2010 en la Emblemática Sala Matisse de la ciudad de Valencia.
Un evento que contará con la actuación en directo del Grupo tributo Babble que nos ofrecerá un setlist especial que pronto desvelaremos y que hará las delicias de todos los fans de The Cure. Además, disfrutaremos de las Sesiones exclusivas de los mejores DJ'S Profesionales y de un Gran Remember Fín de Fiesta con la música de los grupos que han marcado nuestra existencia.
En breve os adelantaremos mucha más información, pero ya podeis acceder al post habilitado para la ocasión en la sección Noticias hispaCure de nuestro Foro Oficial para confirmar vuestra asistencia: